Corby Air Cadets Catching Robbers
On Monday 13th February 2017, Corby Air Cadets were joined by Corby Police, Special Constables and Police Cadets, not for any normal talk about what the Police do, but to act out a robbery scenario.
The scenario involved a robbery of a warehouse shop with the Police and Special Constables acting out a very dynamic scene.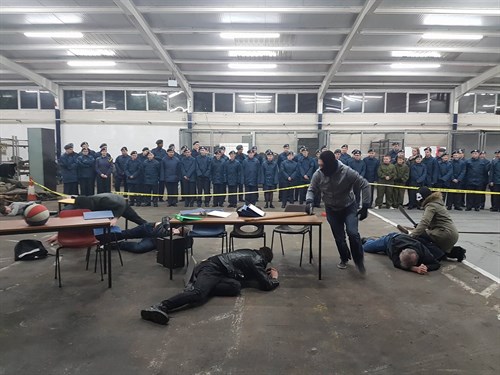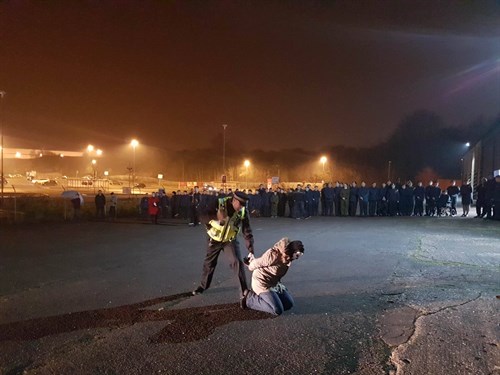 The cadets were then split into six groups; control room, witnesses, attending officers, Scenes of Crime, investigating officers and offenders/victims.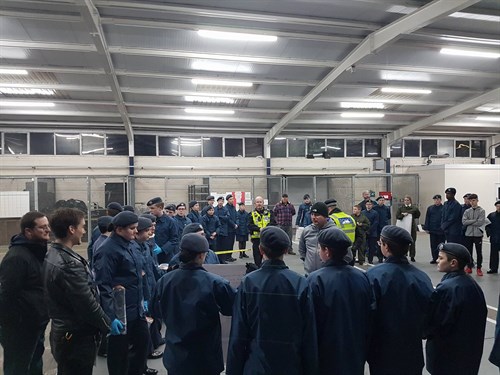 Each group had to come up with ideas on how, given their role, they would deal with the incident and to explain their ideas to the rest of the groups.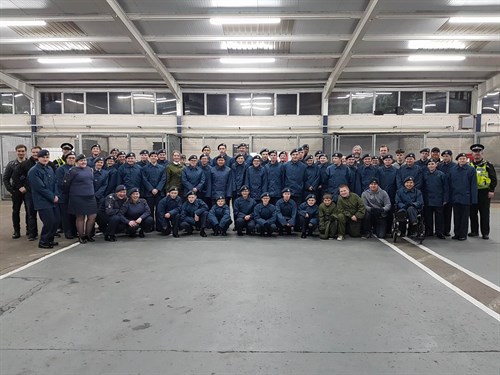 The cadets had a fantastic evening and would like to thank Corby Police, Special Constable and the Police Cadets, especially PS Jon Hodgson and PC Mark Walker for putting together such and informative and exciting programme.
If you're aged between 12 (School Year 8) and 16 and are interested in becoming a Royal Air Force Air Cadet, 422 (Corby) Squadron are holding an Open Day on Saturday 22nd April 2017 from 10am to 2pm at their Squadron Headquarters on St. Mark's Road.
For more information about 422 (Corby) Squadron, you can call the Squadron on 01536 601615 or click here.
Return to the Previous Page