Corby Air Cadets Celebrate 75th Anniversary of the ATC
On Sunday 10th July 2016, 10 cadets from 422 (Corby) Squadron Royal Air Force Air Cadets attended the South and East Midlands Wing 75th Anniversary Parade in Leicester City Centre.
The parade, with over 300 cadets and staff from around the Wing, started at Humberstone Gate and worked its way around to Leicester Cathedral with 5F (Northampton) Squadron band leading the parade.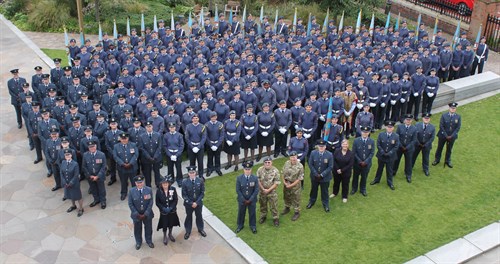 After the parade, a church service commenced at Leicester Cathedral, followed by refreshments for both staff and cadets. 
CWO Joseph Samuels-Hammond was lucky enough to be a part of the drum laying ceremony inside the church, which looked very smart alongside the Wing Banner.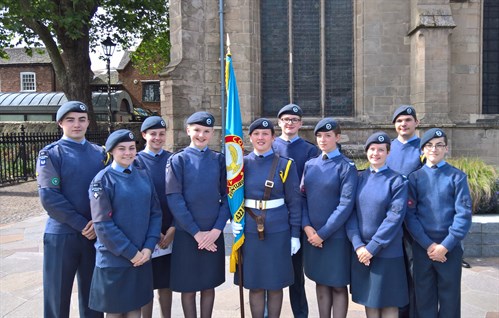 Sgt Hannah Eden said, "The parade was a very nice and successful event. It was great being able to celebrate the 75th Anniversary of the ATC, and I'm very proud to have been a part of it."
If you're aged between 12 (School Year 8) and 16 and are interested in becoming a Royal Air Force Air Cadet, 422 (Corby) Squadron are holding an Open Day on Saturday 10th September 2016 from 10am to 2pm at their Squadron Headquarters on St. Mark's Road.
For more information, you can call the Squadron on 01536 601615 or click here.
Return to the Previous Page