Corby Air Cadets Visit the Past and Present at Coningsby
On Friday 8th April 2016, cadets and staff from 422 (Corby) Squadron Royal Air Force Air Cadets; also joined by 1101 (Kettering) Squadron, travelled to RAF Coningsby to visit 29(R) Squadron and the BBMF, where the cadets were excited to find that in the hangar was a Spitfire, a Hurricane, a Dakota, a Lancaster Bomber and a Chipmunk.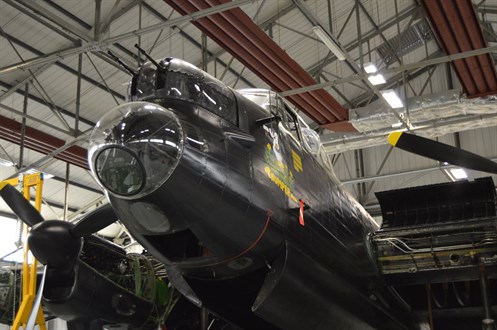 422 were shown around the historic aircraft by the extremely knowledgeable guides that had very interesting stories to tell about the aircraft during operations in World War Two.  They also explained parts of the aircraft, for example, the meaning of the letter markings on the side and the colour changing diamond patches on the wings to test for toxic gas attacks.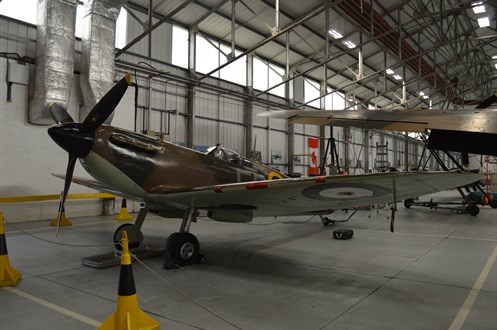 "It was great to learn more about the aircraft that played such an important role in defending Britain' – Cpl Ethan Mathieson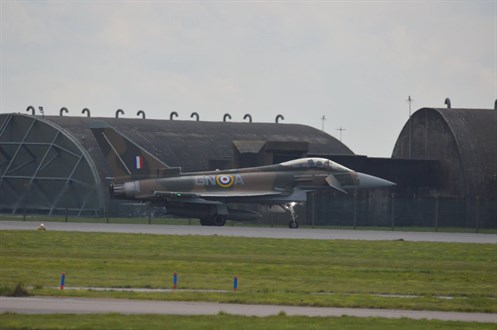 In the afternoon, the cadets were welcomed to RAF Coningsby by the Battle of Britain Typhoon, practicing for its public display later on in the year. 422 were then taken for a tour around 29(R) Squadron and the Typhoons by the armourers and engineers that tend to the aircraft every day giving an insight into the importance of the aircraft in the RAF.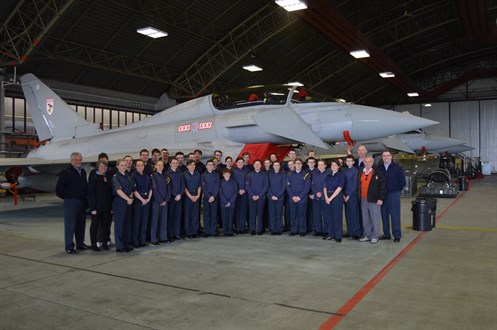 422 Squadron would like to thank the guides at BBMF, the staff at RAF Coningsby for the tour and CI Paul Wade, for arranging the day.
Flight Sergeant Beadsworth
NCO IC Media & Communications
Return to the Previous Page