Corby Air Cadet Performs at The Cenotaph
On Saturday 23rd April 2016, Cpl Hannah Eden of 422 (Corby) Squadron Royal Air Force Air Cadets spent the morning with the National Marching Band of the Air Cadet Organisation performing at the St. George's Day Parade at The Cenotaph, London.
She travelled to RAF Halton on Friday afternoon, and had an intense band rehearsal that evening in preparation for the parade the next morning.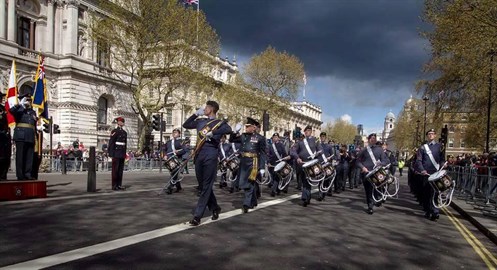 After an early start on Saturday morning and travelling into London, the band then prepared themselves on King Charles Street and played a few static pieces entertaining the hundreds of people watching.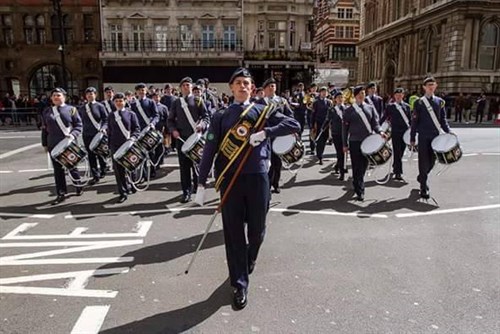 Cpl Eden said "It was such an amazing experience performing at The Cenotaph. I loved every minute and it was such a proud moment for me. I can't wait to perform again with the band later in the year - we have some great events coming up."
Return to the Previous Page