Corby Air Cadets Celebrate HM The Queen's 90th Birthday
Thursday 21st April was an extra special parade night for a select group of Corby Air Cadets, as they were invited to attend Corby Borough Council's Beacon Lighting Ceremony to mark Her Majesty The Queen's 90th Birthday.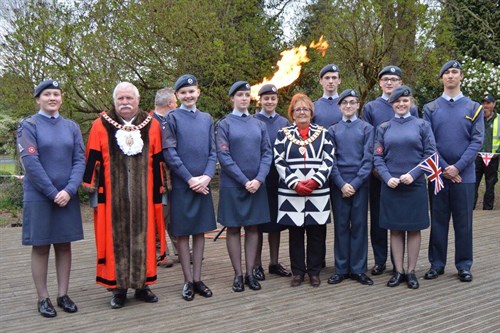 Creating a guard of honour on stage for the lighting of the beacon, the cadets stood smart and proud in the presence of the town Mayor along with the Friends of Coronation Park, representatives from Corby Borough Council and members of the public.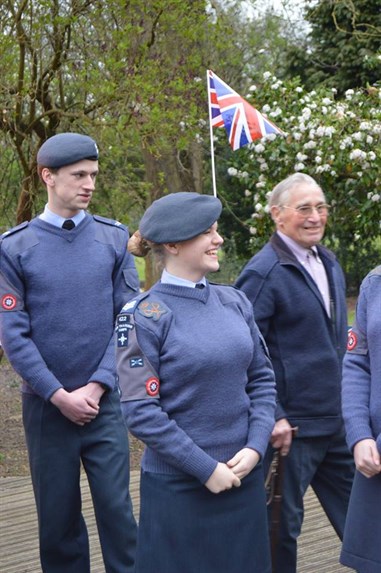 Corby Borough Council were very thankful for the cadet's attendance and were impressed by their professionalism.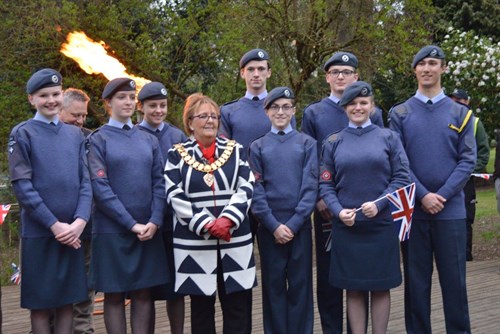 Also, Flight Sergeant Beadsworth, our Lord-Lieutenant's Cadet of Northamptonshire was out supporting the Lord-Lieutenant, Mr David Laing, at the lighting ceremony in Northampton.
Happy Birthday Ma'am!
Return to the Previous Page