Corby Air Cadets Impress at Cross Country Competition
On 21st February, 422 (Corby) Squadron Royal Air Force Air Cadets took part in the annual South and East Midlands Wing Cross Country event to compete against other Squadrons in a challenge of endurance, motivation and strength.
This time, the event was held at Ratcliffe College in Leicestershire, where there was a new range of terrains for the cadets to tackle.
422 showed excellent teamwork skills throughout the day as they cheered every cadet around the course.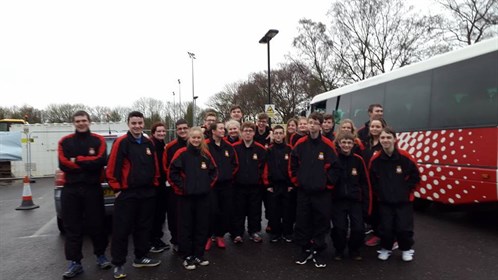 The 2016 Cross Country Team sporting their new tracksuits
Cadet Lucy Kendall, running in her first cross country for the Squadron, managed to place first in her category, setting the new course record!
Cadet Kendall said, "I'm really excited for the opportunity to represent the Wing at the regional competition. I can't wait".
She will now join other winners to compete in the regional competition.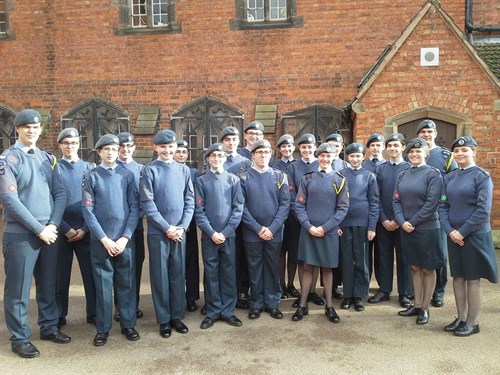 In addition to this, Corby placed 6th overall out of 29 Squadrons, which is an improvement from last year's position of 7th.
Another great day for 422 as they continue to achieve above and beyond.
If you're aged between 12 (School Year 8) and 16 and are interested in becoming a Royal Air Force Air Cadet, 422 (Corby) Squadron are holding an Open Day on Saturday 2nd April 2016 from 10am to 2pm at their Squadron Headquarters on St. Mark's Road.
For more information, you can call the Squadron on 01536 601615 or click here.
Flight Sergeant Beadsworth
NCO IC Media and Communications
Return to the Previous Page