Corby Air Cadets Make a Splash
On Saturday 1st October 2016 a team of 15 Corby Air Cadets made their way to Nottingham University's Swimming Pool to compete against 28 other Squadrons in the South and East Midlands Wing Annual Swimming Competition.
Running up to the event, the team put in an amazing amount of effort and dedication to make sure that they were ready for this year's competition.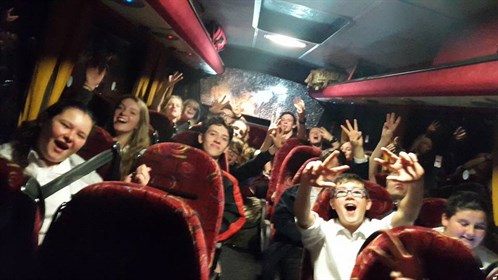 Swimming Team 2016
The hard work certainly paid off, with the Junior Boys team placing 2nd overall and the Junior Girls team placing 3rd overall.  Putting the Corby based Squadron in 3rd place overall out of 29 Squadrons.
Corporal Harry Kendall and Cadet Lucy Kendall also made the Wing Swimming Team.
Flight Lieutenant Kev Ritchie RAFVR(T) said, "What a fantastic result!  The team put in a tremendous amount of hard work and I would like to thank them and the training team for their dedication leading up to the event".
For more information about 422 (Corby) Squadron, you can call the Squadron on 01536 601615 or click here.
Return to the Previous Page