Opportunity Flight for Corby Air Cadets
On Saturday 8th August, four lucky cadets from 422 (Corby) Squadron Royal Air Force Air Cadets joined eight other cadets to go flying in a powered aircraft with the Pathfinder Flying Club at RAF Wyton.
It was an early start for a brief, roll call, and introductions before heading out in groups of three for a Birdseye view of the local area in a 4-seat Robin Aircraft.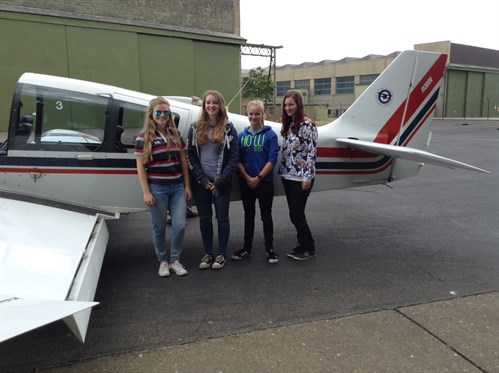 While this was happening, the other cadets were treated to a practice on the flying simulators used in the Pre Gliding Scholarship training and had great fun.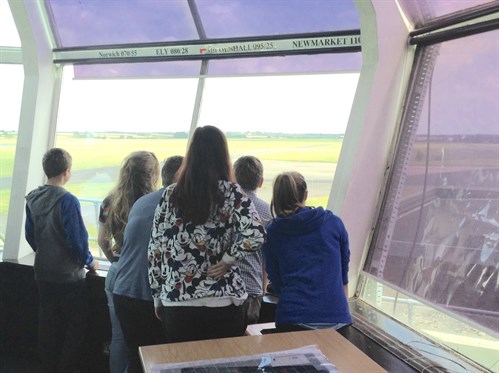 After a spot of lunch, the cadets had a look round the old Air Traffic Control Tower and heard a bit of history behind it. Following a debrief of the day, the cadets returned to their Squadron after a brilliant day.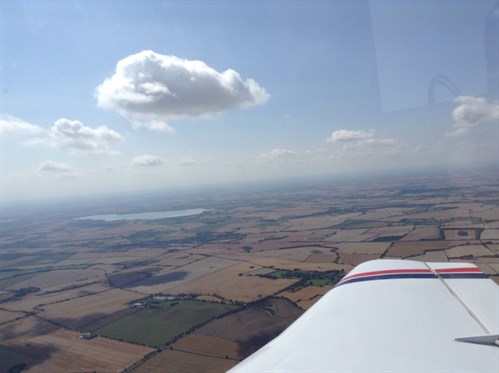 Corporal Kamila Bell says "I was fascinated by the flight and how much you could see from 2,500 feet in the air. I'm definitely doing this again, should the opportunity arise!"
422 (Corby) Squadron would like to thank the Wing Aerospace Officer, Squadron Leader Andy Pass RAFVR(T), for creating this opportunity for the cadets.
If you're aged between 12 (School Year 8) and 16 and are interested in becoming a Royal Air Force Air Cadet, 422 (Corby) Squadron are holding an Open Day on Saturday 3rd October 2015 from 10am to 2pm at their Squadron Headquarters on St. Mark's Road.
For more information, you can call the Squadron on 01536 601615 or check here.
Sgt Emma Beadsworth
NCO IC Media & Communications
Return to the Previous Page